The 100 Stones of Grief is a therapeutic exercise that will assist you in processing the challenging emotions that come with the loss of someone dear to you. Working with the Grief Cards will help you to move with and through your grief with the goal of bringing you to a place of deeper healing.
The 100 Stones of Grief Cards were designed to help anyone, young adult or older, who find themself grieving a significant loss. However, the Cards are not intended for those suffering from a miscarriage, pet loss or divorce (future sets of grief cards may be forthcoming that will focus on these major losses). My heart goes out to all of those grieving such losses as well. One must have had a significant face-to-face human relationship with a loved one who passed away to embark upon the 100 Stones of Grief healing experience.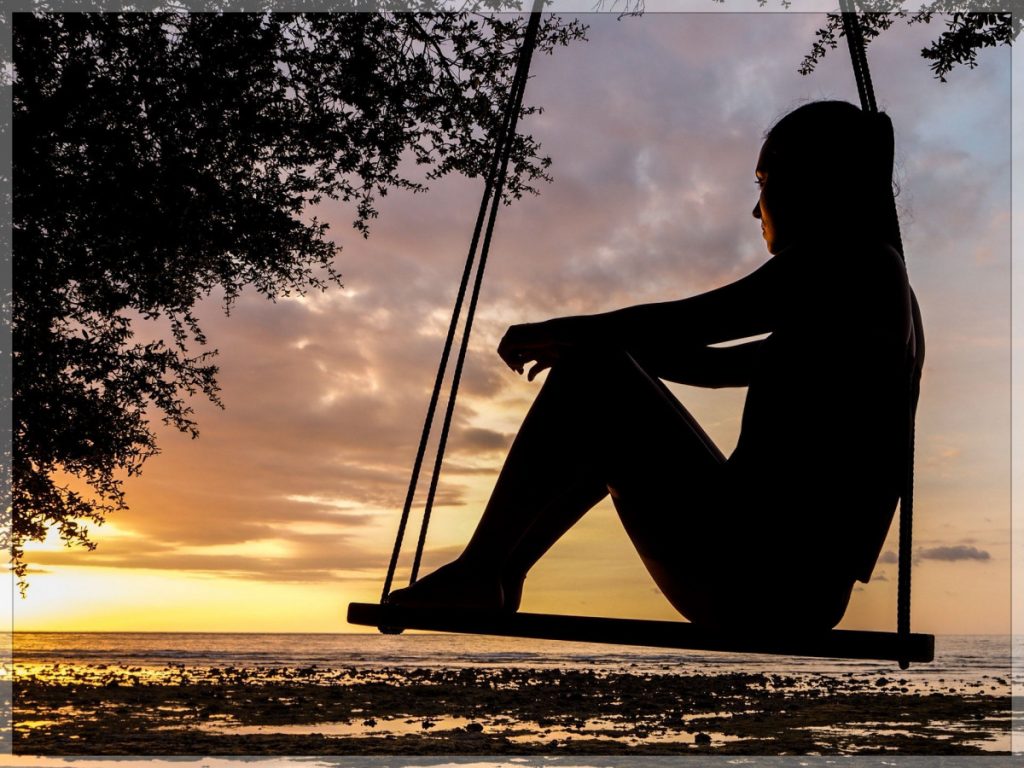 The set includes:
33 Grief Question Cards
33 Prints of Original Paintings
1 Congratulatory Card
How To Get Started & QR Code Card to Purchase Materials
Emergency & Crisis Information Card
Basic Instructions Summary Card
Author & Artist Bio Cards
The Welcome Letter
The Full Instructions
The 100 Stones of Grief Philosophy Letter
Why Offer the 100 Stones of Grief Cards Separately?
"As the creator of the 100 Stones of Grief Cards, I chose to have each person who embarked upon this journey purchase their own vase, stones & journal. One reason is that you might already have these materials at home. Secondly, if we included all of the materials in the packet, the cost/weight for the items along with shipping fees may have been exorbitant for many people. By offering the Grief Cards alone, those who cannot afford the materials would still be able to partake in the healing exercise by finding their own materials at manageable costs for their budget. This way, hopefully anyone who is seeking help with their grief does not need to have the added stress of financial constraints. At the same time, starting fresh with a beautiful glass vase of your own choosing, lovely polished stones and an inviting new journal can make the process even more powerful and healing." (jj)
You can do the 100 Stones on your own or with others (they would need their own journals). There are 33 question cards for 33 sessions of each round of questions. You will use 3 bags of stones — the largest stones for your first round, medium stones for your second round and the smallest stones (or pebbles) for your 3rd round. The purpose being for you to thoroughly process the emotions of each question/memory and notice the changes with each round. If the painful emotions are still overwhelming the second or third time through, it will help you to write more about them and then hold and release a stone to symbolize your ongoing grief process. If after the 2nd or 3rd round you feel you have less emotional response or nothing more to write about, you will still hold a stone to your heart and express gratitude to yourself for your hard work, then release it into the vase. This shift signifies true progress towards your healing. The "100 Stones of Grief Philosophy" is included in the packet and describes the philosophy, psychology, and process in complete detail.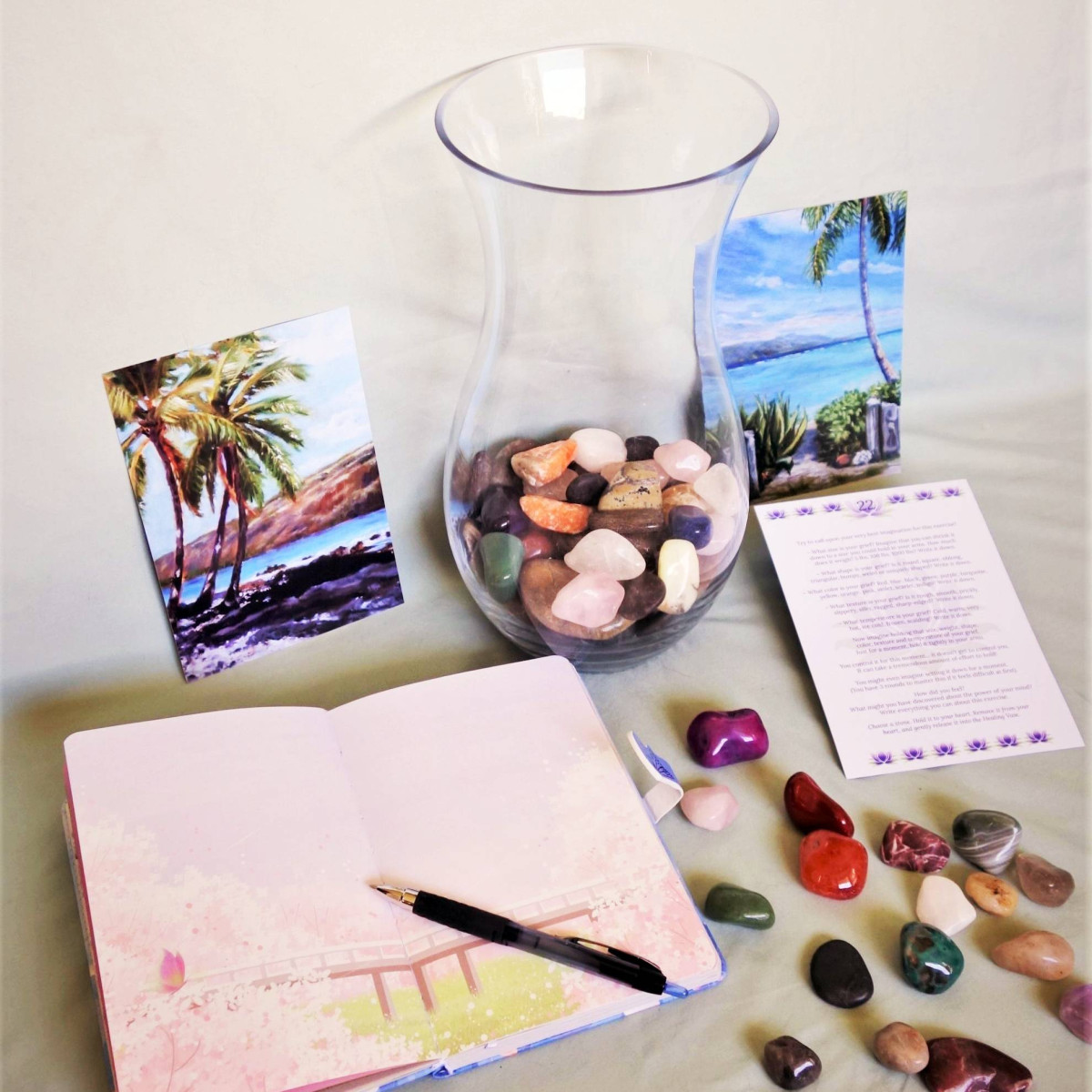 What You Need to Get Started
Ready to get started with your healing journey?
Whether you are grieving a loved one from days or decades ago, the 100 Stones of Grief can help you move through your grief to a place of healing.